We can hardly believe that we are approaching the second anniversary of Bow River Coffee Company! Starting our business plans just before covid (does anyone remember life before covid anymore? 😊), obtaining all the required permits, building out the roastery and getting our health inspection approval led to our business launch in December 2020. One of our goals from the beginning was to maintain our pricing for as long as we were able.  Over the past year, like everyone else, we've experienced the challenge of rising costs.  We have absorbed this pressure up until now, but as we face additional...
---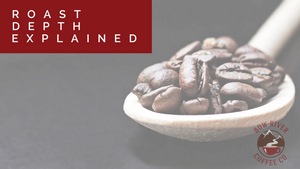 Much like wine, coffee preference can be very different from person to person.  While many in the coffee industry have strong opinions about what is right and wrong when it comes to roasting and roast depth, all that truly matters is each coffee drinker's unique preferences.  Some prefer a delicate light coffee with a bright pleasant acidity that truly honors and represents the unique characteristics of the bean while others prefer a bold dark coffee that provides a deep roasted flavor and a slightly bitter finish.  Maybe one of those descriptions resonates with you or perhaps you might prefer something in between.    Roasting specialty grade coffee is a craft that is honed and developed...
---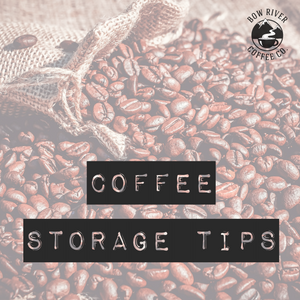 There is nothing quite like the smell and taste of freshly roasted high-quality coffee is there? How can you store it to maintain this flavor so that it stays great to the last cup? We're so glad you asked! The first key to maintaining freshness is buying your coffee in manageable amounts - buy the amount that you will use in the length of time the coffee will stay at its freshest. When stored properly, whole bean coffee will maintain its flavor and freshness for about one month once the package is opened.  Sealed, unopened bags of whole bean coffee...
---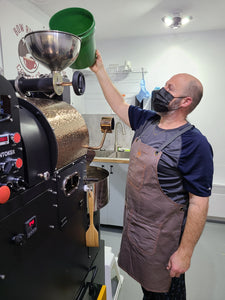 It is very nearly a year since we first contemplated opening a coffee roasting business and in many ways it's hard to believe that the year has passed so quickly! In a year that has been far from "normal" within our province, our country and across the world with all of us having to deal with many difficult challenges and dark days, the hard work of building our business has truly brought us joy.  When we decided to go for it and hit start, we could not have predicted the many challenges that were ahead of us and yet we wouldn't...
---
After many months of constant learning, construction of the roastery, and obtaining city permit approvals, we are almost at the finish line!